The Rahinsky Renege has been confirmed.
Perhaps you recently read about the Grand Rapids Police Chief seemingly going back on his offer to meet with local representatives for Michigan's gun groups. Well, after a few days of your calling and emailing, the Chief has officially responded, through his secretary. One of our members recently received the following from her: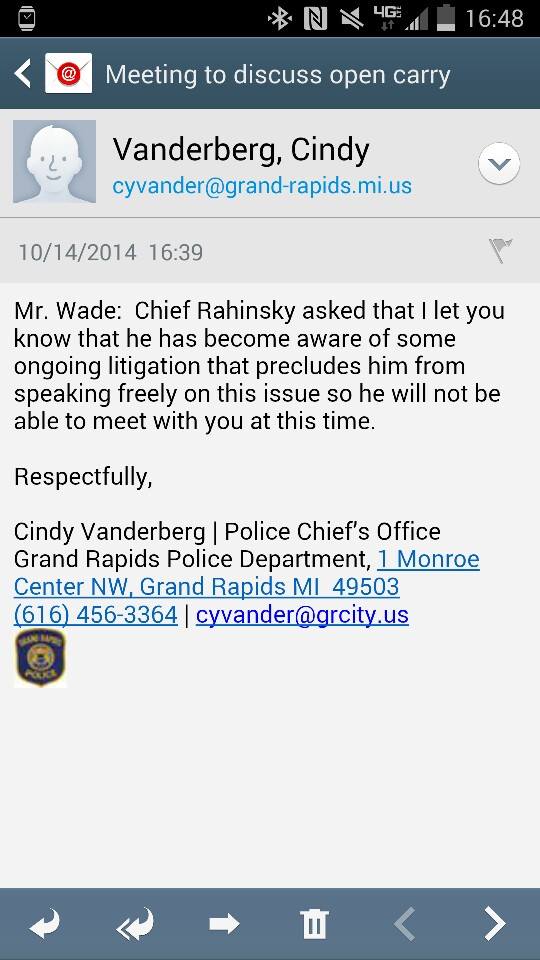 Mr. Wade: Chief Rahinsky asked that I let you know that he has become aware of some ongoing litigation that precludes him from speaking freely on this issue so he will not be able to meet with you at this time.
The Chief's comments were not in reference to any litigation and any discussion with the Chief would also understandably not be in reference to any litigation. It seems that the Chief has chosen to hide behind a lame excuse rather than back up his word.
The City of Grand Rapids has missed yet another opportunity to do something substantive for its people, instead putting the political well being of its politicians first.